Huddle in Schools Program
A joint initiative with the North Melbourne Football Club, the Huddles Schools Football Program gives football experience to young kids in grades 3 and 4 across 20 different schools in the Wyndham area, reaching over 2000 students. Training exercises and group activities are run by players and members of the NMFC and Werribee FC, as well as SEDA
Active Kids Program
Working in conjunction with the Wyndham City Council, this free to schools program encourages school children within the community to increase the amount of physical activity and healthy eating they do. Aimed at children aged 8-10 years old, the program is designed to directly address the high obesity levels in young Australian children, and is a good tool in education both parents and children in healthy living.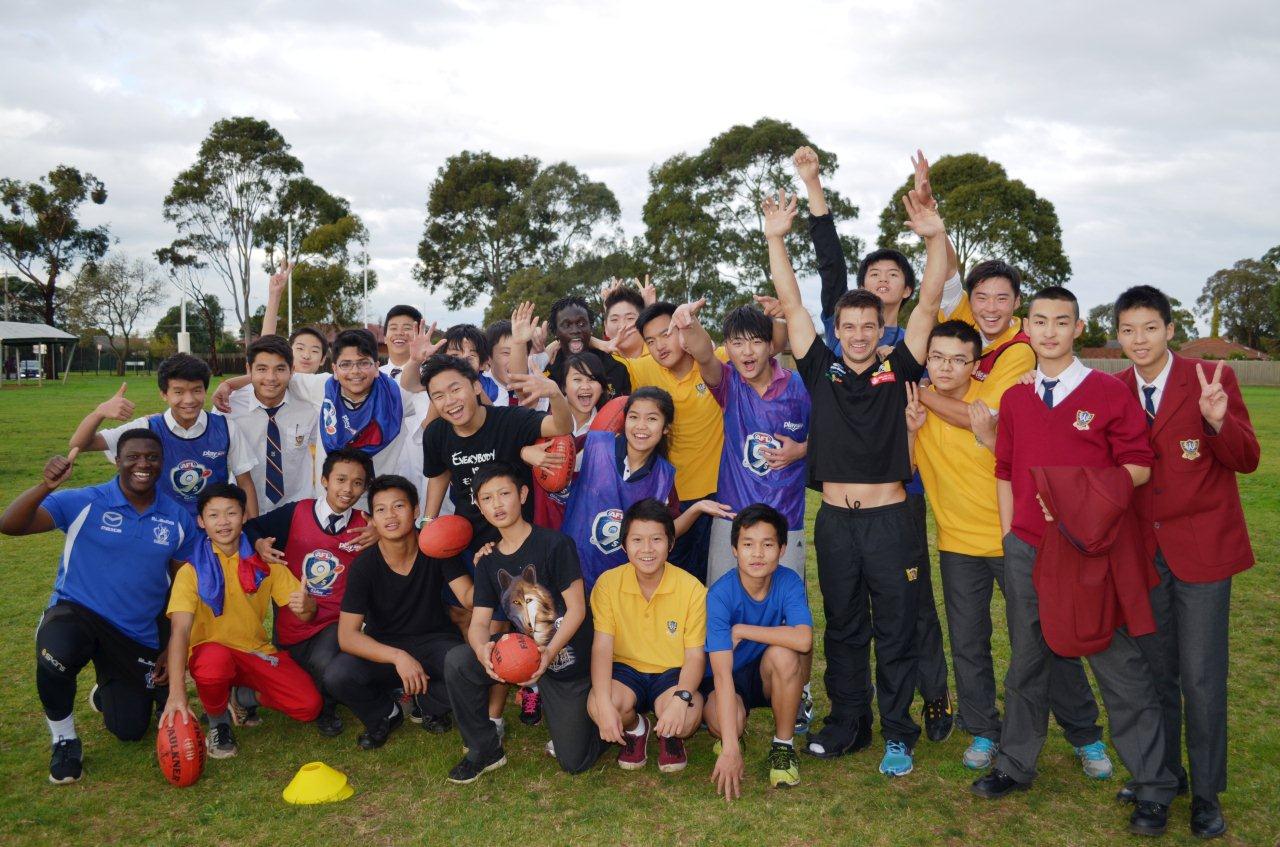 Multicultural Schools Program
This minimum six week program is designed to assist migrant and refugee communities to access Australian Football, using it as a vehicle that encourages a strengthening community and introduce families to a wider Australian culture. The program is conducted both within primary (grades 3-6) and secondary schools (years 7-10). It teaches both the skills to play football as well as a wide range of themes important to both the game and community, such as respect, teamwork and harmony.
Active After School Care Program
Coordinated in alliance with Australian Sports Commission, the Active After School Care Program is run by players of the Werribee Football Club who are trained in delivering coaching clinics to young children. A variety of sports and exercises are completed which encourage a healthy lifestyle in the young. It runs year long in 16 different schools in the Wyndham area.